Lucid Home Beta Launch: Instant Climate Risk Reports for Any Address in the U.S.
Lucid Reports (in beta) are the easiest way to understand the climate risks to an address or region in the continental U.S.
Lucid Reports (in beta) are the easiest way to understand projected climate risks for an address or region in the continental U.S.
We are thrilled to announce the beta launch of our instant free Lucid Reports on Lucidhome.co. Lucid Reports include climate projections for any address in the continental U.S. The reports are based on the most cutting edge climate science and customized to your timeline. We built the Lucid Home Reports to offer the easiest way to understand climate risks of any location in the United States.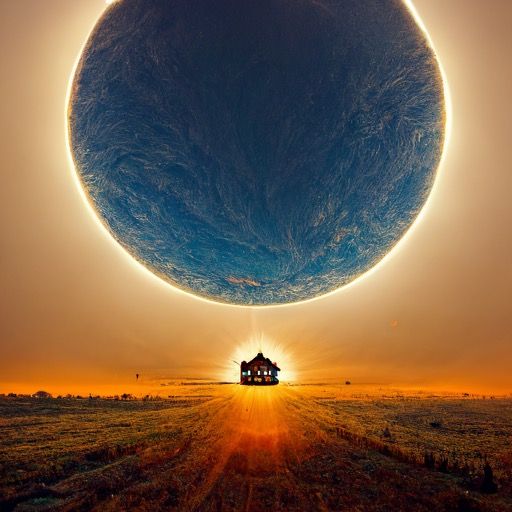 Climate Risks for Homebuyers

Buying a home is often the biggest financial decision of a lifetime. It is a part of the American Dream. But climate change could threaten that investment if homebuyers purchase in high risk areas. Already, over 40 million American homes are at risk of climate catastrophes. 30% of Americans cite cite climate change as a motivator to move in 2023. Climate risk is increasing home insurance costs, which jumped 12% from 2021 to 2022. It is making some homes too costly to insure at all. This will only get worse as the climate gets warmer.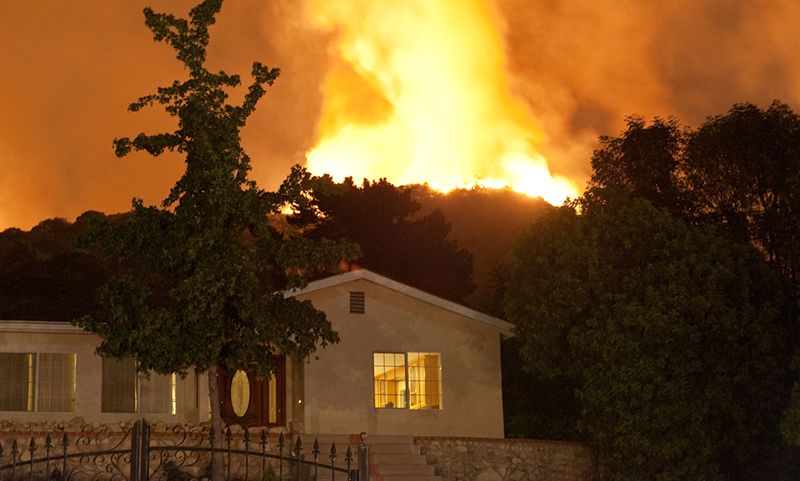 The good news is that there are plenty of places to live that have lower exposure to climate risks. These places are Climate Havens and Lucid Home helps you find them.
Until today, it was extremely difficult to understand climate risks when deciding where to live. As a result, most home-buyers have been buying homes without visibility into how climate disasters will impact the property.
Imagine buying a home that gets destroyed by a flood before the 30 year mortgage is up. Or picture buying a home where you plan to live for the rest of your life, only to experience extreme heat a few years after moving in that makes it dangerous to go outside. At Lucid Home, we think that's unacceptable.

Lucid Reports for Fully Informed Homebuying

We are beta launching the free Lucid Report so that you can make fully informed home-buying decisions.  With Lucid Home, you don't need to be a scientist to understand how climate will impact a region. We hope this helps people make informed, lucid decisions when considering where to live.
On Lucid Home, homebuyers can search for any address in the continental U.S. and get a free instant Lucid Report.  The Beta Lucid Reports are the easiest way to understand climate risk because the Lucid team has translated complicated climate science into an easy to understand Lucid Grade from A to F. The Lucid Grade indicates the overall impact of climate change to the location. It gives you a sense of what it will be like to live there. Each report also has letter grades for five of the most pressing climate risks: extreme heat, flooding, wildfire, drought and resilience.
Lucid Reports are customized to homebuyers timelines.  Homebuyers can choose to get Lucid Reports projecting out 2 years, 10 years, or 30 years. This helps provide insight into how the risk changes depending on how long the person wants to own the property. The data is also displayed on an interactive map so that homebuyers can compare climate risks of various locations. Lucid Home is launching the Lucid Reports in beta and is eager for user feedback.
The easiest way to understand complex climate science

Lucid Reports turn the best climate science into actionable insights that are extremely simple to understand. Our reports are based on thousands of climate projections and data points from the UN's IPCC's CMIP6, the EPA, NOAA, among others. Our model translates climate projections into easy-to-understand Lucid Grades so that anyone can understand climate risks. We help you make lucid decisions about where to live.
Why we're in Beta
The climate crisis is enormous. We need all hands on deck to address it and prepare for its impact.

Meanwhile, measuring climate risk accurately is complicated. We're launching in beta because we know Lucid Home isn't perfect and we want your feedback. We believe that to build the best solution, it will be a community effort.

You can check out our methodology page for more details on how we analyze and present climate data. We look forward to engaging with both experts in climate modeling, and non-experts who are trying to make climate-informed decisions for where they choose to live. If you have suggestions or feedback please reach out!

Share your feedback on Lucid home here.  Thank you!

About Lucid Home: Lucid Home (Lucidhome.co) enables anyone to instantly understand the climate risks and advantages of any property or region in the U.S.  Its real estate data platform offers personalized climate risks insights based on homebuyers' specific timelines (2 years, 10 years, or 30 years).  Lucid Reports (beta) translate the most cutting-edge climate science into easy-to-understand actionable Lucid Grades and displays them on an interactive map. At the beta launch, Lucid Reports assess four climate risks: extreme heat, flooding, wildfire, and drought, along with regional resilience and home prices.