Why I'm Buying a Home in a Climate Haven
You don't have to be rich to find a climate haven. You just need to be well informed.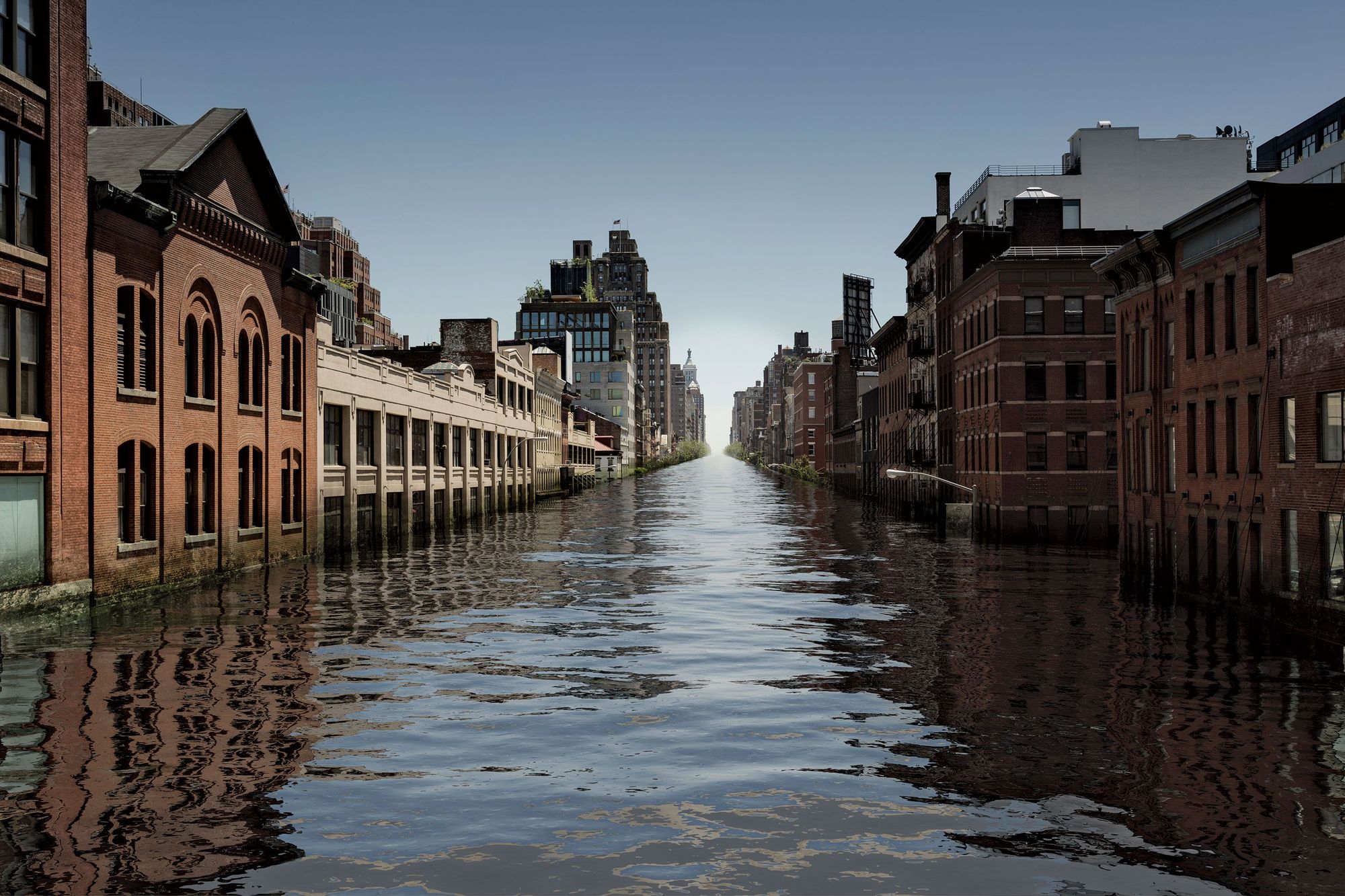 In 2019 I got married. Now almost 2 years into our new lives, my partner and I want to start a family and buy a home. With mortgage rates at record lows, this is an unusually good time to buy a house. But as I've written about previously, the climate crisis is escalating at a terrifying pace. Sea level rise, inland flooding and wildfires are destroying people's homes and devastating lives all across the country. I can't ignore climate change as I buy a home. That's why I'm looking for a climate haven, a home that will be safe for decades to come from the various natural disasters and environmental risks that are escalating as a result of climate change. You should too.
You don't have to be rich to find a climate haven. You just need to be well informed.
TLDR: If this sounds interesting, do these two things:
Sign up for Lucid Home to find your own Climate Haven
Join the Climate Haven community on Facebook: https://www.facebook.com/groups/climatehaven
The Last in a Long Line of New Yorkers
Right now I live in New York City, which is unfortunately not a climate haven. My family has lived in New York City for seven generations. I was born in Manhattan. I have a great great grandfather who danced in Vaudeville at Coney Island and sold feathers door to door with New York legends Henri Bendel and Zip the Pinhead. I friggin' love this city. If climate change weren't happening, I would buy a home here and live in NYC for the rest of my life.
At the same time, I'm afraid for this city. FEMA's National Risk Index for Natural Hazards, lists New York City as one of the riskiest places in the US. As much as I love this city, do I really want to buy a house in one of the most risky places in the US?
Already New York City is struggling with the effects of climate change. According to the New York State Department of Environmental Conservation, temperatures in New York have risen 2.4°F since 1970, which is roughly double the rest of the world. Very heavy downpours have increased 70%. Sea levels along New York's coasts have already risen more than a foot since 1900, leading to massive devastation from superstorms like Sandy. Subways and tunnels are flooding during storms. On a dry day the MTA pumps 13 million gallons of groundwater out of the subway system.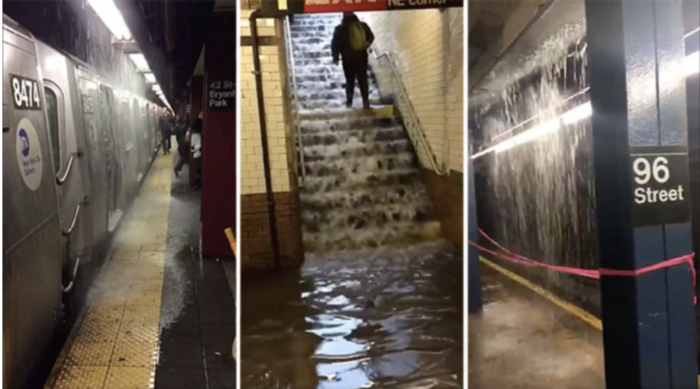 Over the next few decades climate impacts on New York will only get worse. As shown in the NYC Department of Planning, NYC Flood Hazard Mapper, even in the best case scenario, with just 1.5 degree C of warming there will be 2.5 feet of sea level rise in NYC by 2050. What are currently thought of as 100 year floods (like Sandy — with a 14 foot storm surge) destroying major parts of the city, will become 20 year floods. Each generation the city will need to rebuild itself.
As the seas rise another foot, another two feet, how will the city manage? When will we have to abandon the subways altogether? What about when the sewers overflow? When will the sea level infrastructure like the FDR drive, Laguardia Airport, the Greenpoint waste water treatment plant, crumble into the sea?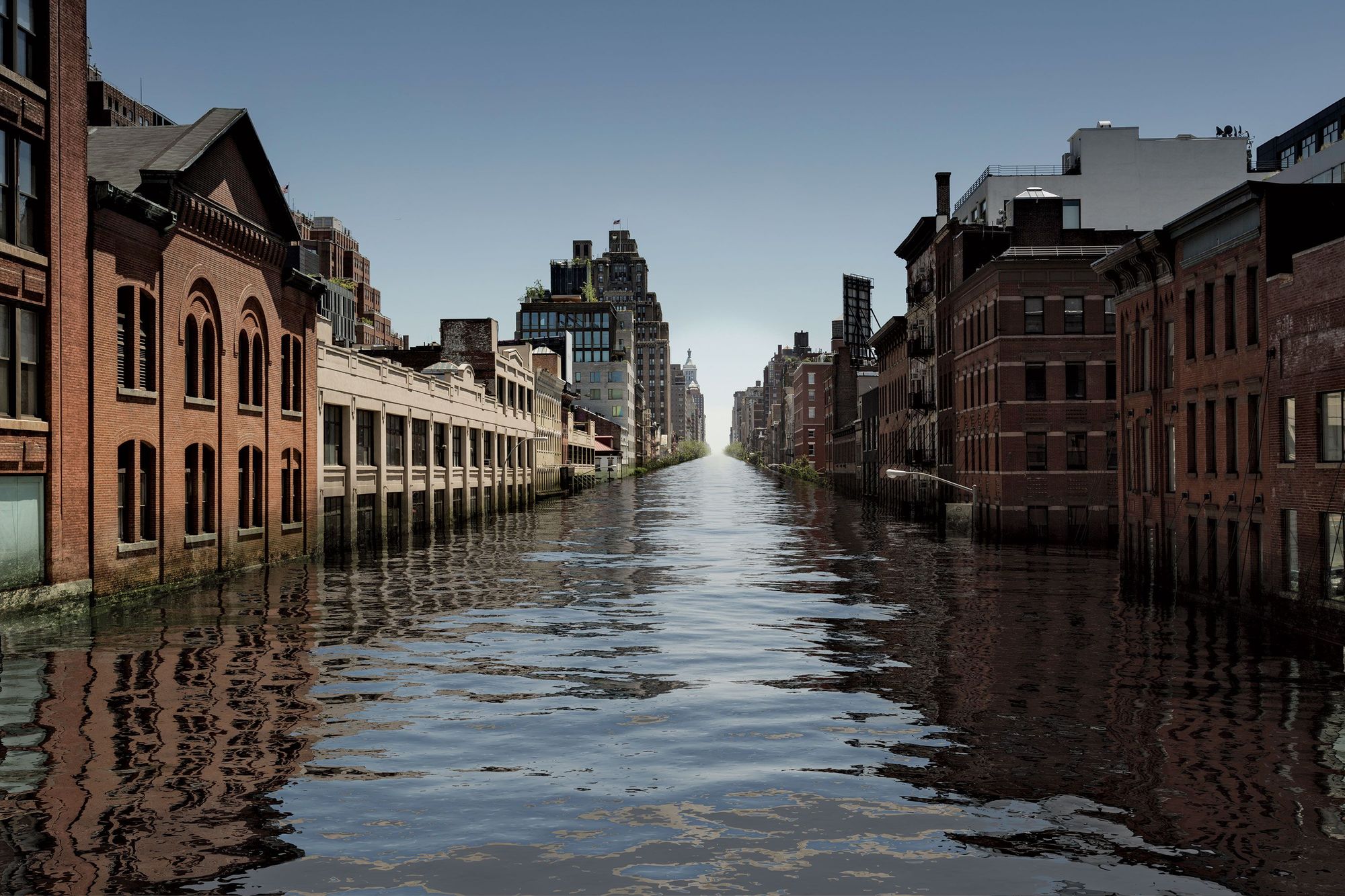 We shouldn't wait for things to get worse. 400,000 New Yorkers already live in floodplains. I think they should move NOW before the next superstorm destroys their homes, before the floods take their lives, before the city is so crippled that industry flees and jobs disappear.
For New Yorkers, and other folks in high risk regions, now is the time to find a climate haven.
What Is a Climate Haven?
A climate haven is climate-resilient real estate or a climate-resilient region. It's a place or a property that will be low-risk and safe to live in even as the climate changes over the next 30+ years. There are two key elements that make a place resilient.
First, there are environmental factors. A climate haven is a place with low risk of being destroyed by the various impacts of climate change, like:
Extreme heat
Sea-level rise
Inland flooding
Drought
Wildfire
Increasingly frequent hurricanes and tornadoes
Put it more positively, a climate haven is a place that will be comfortable and safe to live in for decades. The temperature will be comfortable most of the year. There will be ample clean available water. Rainfall will be manageable, with little risk of flooding. And it will be unlikely to get so dry as to cause droughts or wildfire. The weather will generally be mild and manageable with few extreme events like hurricanes or tornadoes.
The second factor is the resilience of the local government and community. A climate haven will have strong local infrastructure and governance. If there is an unexpected disaster, the region is prepared, and can bounce back easily and quickly.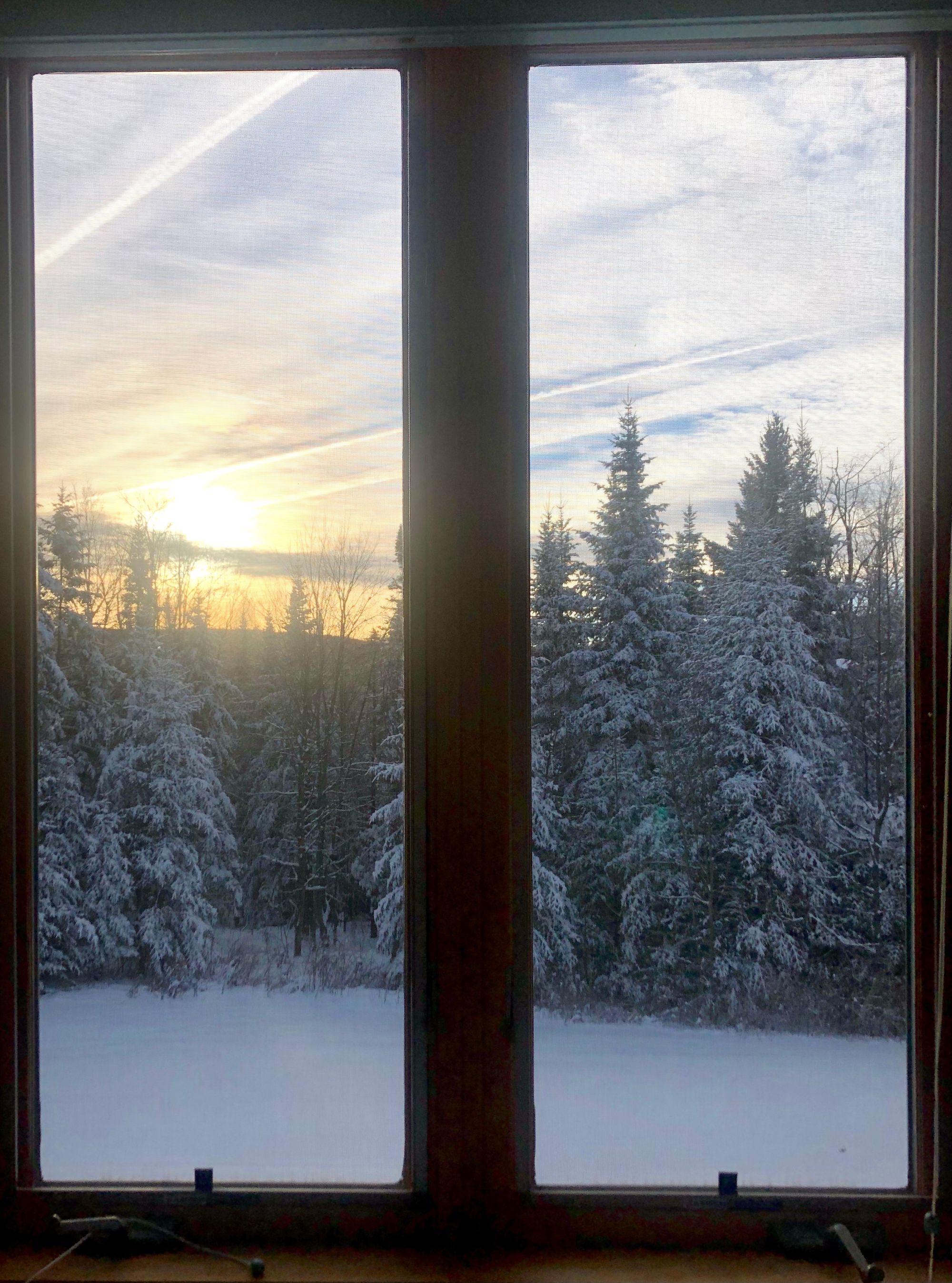 Life in a Climate Haven
Living in a climate haven means you and your family can enjoy normal, healthy lives without the threat of disaster. You can pursue the things you love even as the climate changes. That's why I'm buying a climate haven.
I want to live in a place where, even as the climate changes, my family and I can enjoy all four seasons without extreme heat, or flooding. I imagine us living in a place where we can explore nature, hike, identify plants, grow a garden and where we can engage with the local community and culture.
There's also the investment to consider. This is one of the biggest financial transactions of my life. I want to find a place where I can be sure the investment will not be washed away in the flash floods that are increasing in frequency. I can't bear to think of watching my livelihood and assets dry up or burst into flames with extreme heat, wildfire, and declining water tables.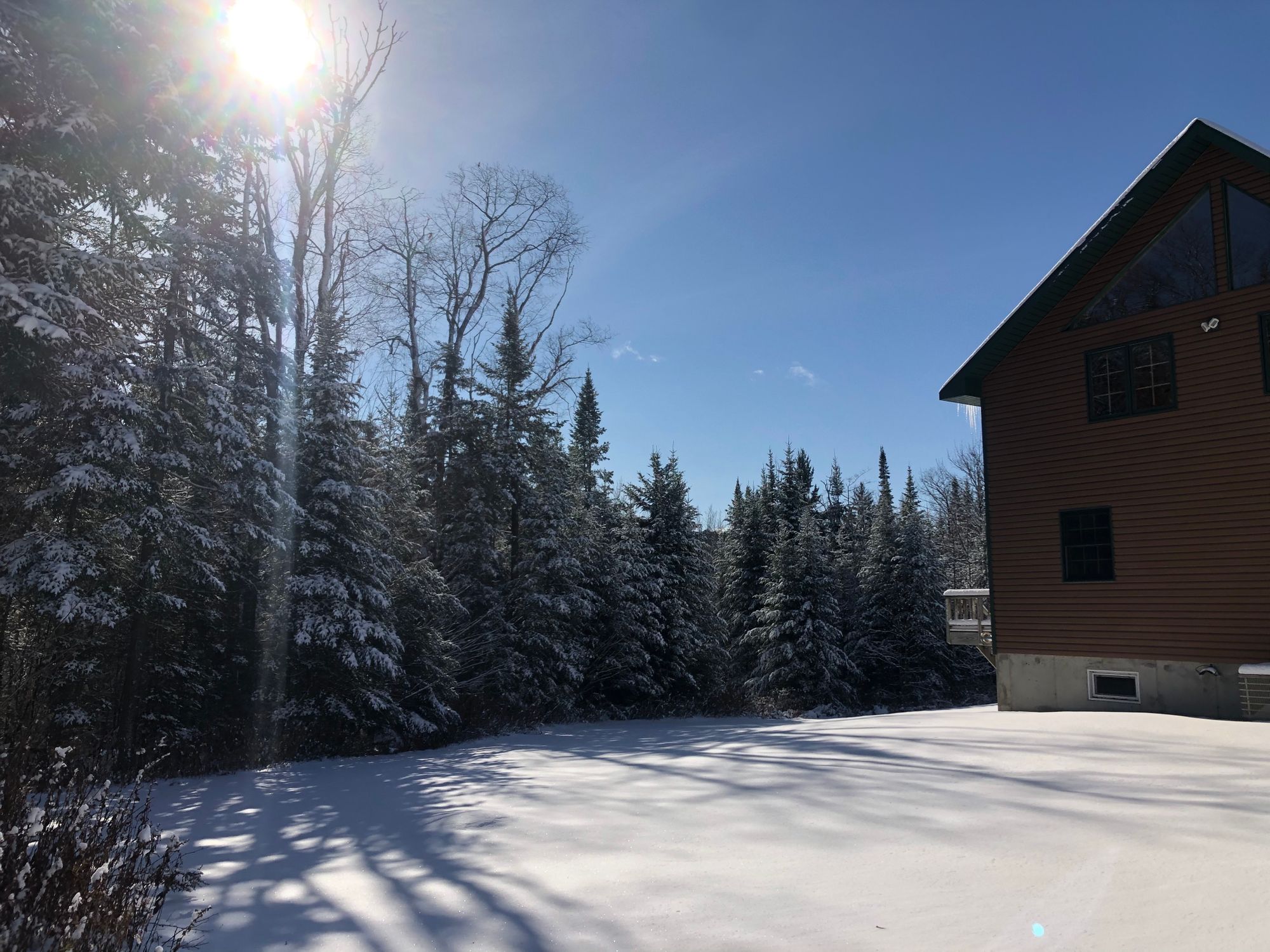 Climate Havens Are for Everyone
You don't have to be rich to find a climate haven. You just need to be well informed.
Yes billionaires are buying apocalyptic refuges in New Zealand in preparation for climate disaster. But anyone can find a climate haven if you know what to look for.
People in underserved communities in particular can benefit from moving to a climate haven. As the NAACP explains, "climate change has a disproportionate impact on communities of color and low income communities." If your home represents most of your net-worth, a climate disaster will put you into a financial crisis.
The good news is that many of the regions in the U.S. that are most resilient have more affordable real estate. Think of northern cities with access to lots of water and cool weather like Buffalo, NY, where the average home price is $140k. Compared to high risk New York City where average home prices are $650k, Buffalo is looking good.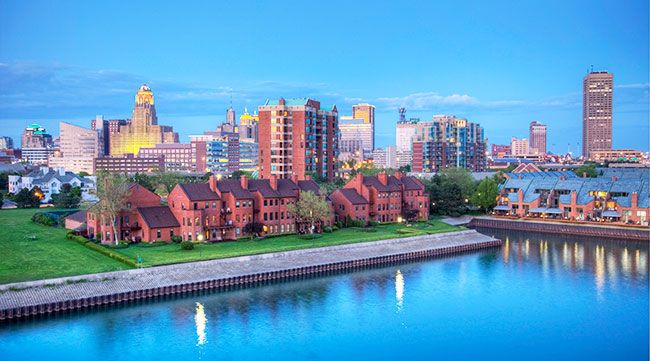 It's also important to understand that climate resiliency can change block to block. If you can't pick up and move to an entirely new city, at least you can find a safer haven within the region you are in. Flood risk, air quality, even wildfire risk can change dramatically from property to property.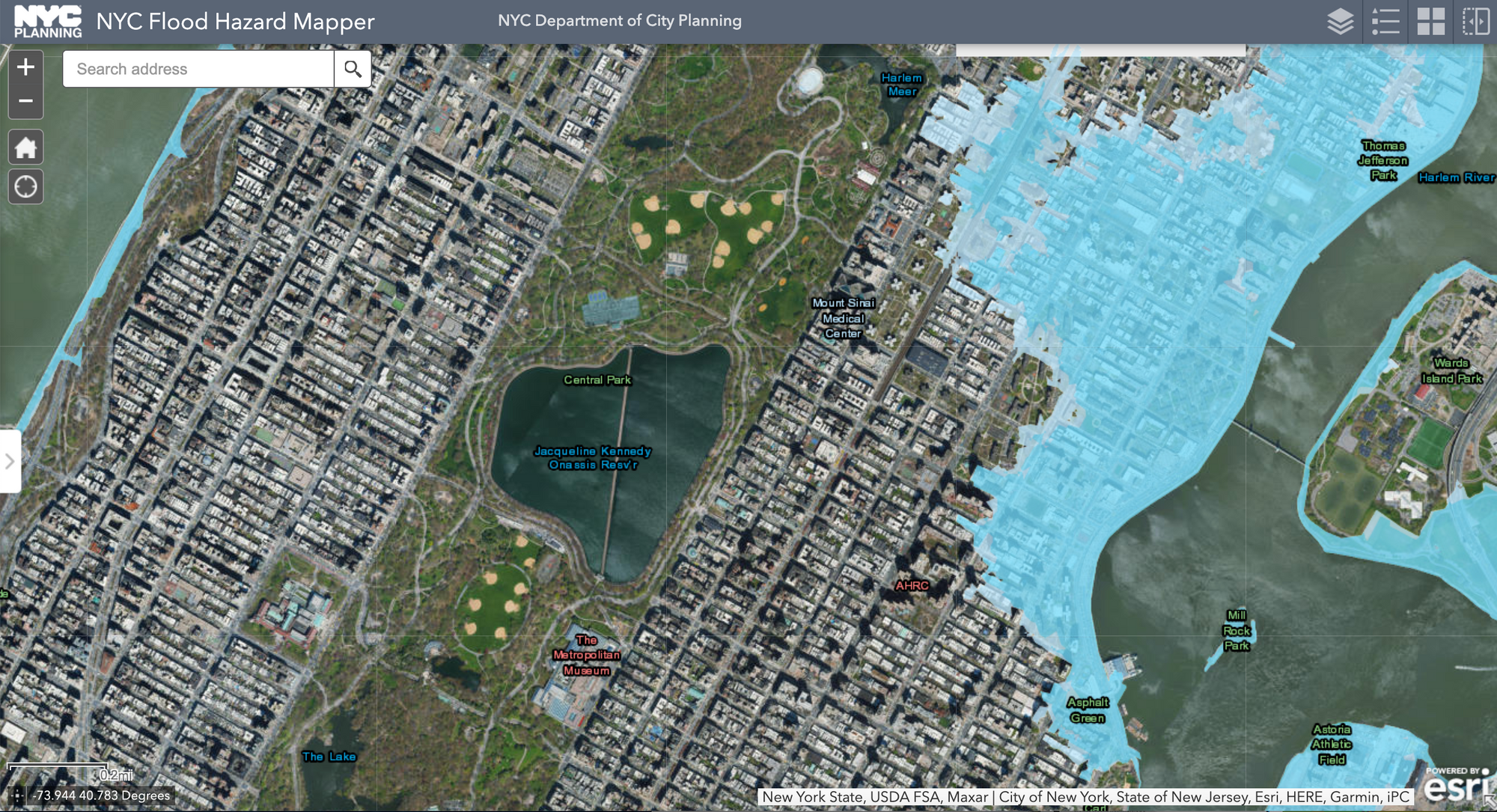 41 million Americans currently live in a flood zone, not to mention all the homes at risk of wildfire, extreme heat, sea level rise, and hurricanes. It's only a matter of time before these at-risk homes are destroyed and lives lost. Climate disasters may cause the next great housing crisis, and spur devastating migration.
We need to get people out of climate risky areas as soon as possible.
40 million Americans move and buy homes each year. Whether wealthy or not, every single person looking for a new home should consider climate change risks. Everyone should be looking for a climate haven.
A Community of Climate-Conscious Home Buyers
I'm not the only one who's looking for a Climate Haven. CBS recently reported on American Climate Refugees fleeing wildfire in California. NPR reported recently on how Americans are "moving to escape climate impacts, town expect more to come."
Does this sound relevant to you?
I'm starting a community for those who are looking to buy homes that are safe from the impacts of climate, environmental disasters, and environmental risks.
There is always strength in numbers. Together we can help each other and the rest of the world find great places to live in a changing climate.
Join us here! https://www.facebook.com/groups/climatehaven
Sharing My Method to Find a Climate Haven
As I've been searching for a climate haven, I've learned that climate risk information is very hard to come by. The research is out there. There are many thorough scientific studies projecting heat, rainfall, sea level rise, wildfire, extreme weather, and land use. Unfortunately they are disjointed and confusing. They require a lot of research to pull together an analysis of a single property.
I'll walk you through how to do it.
Sign up for Lucid Home to find your own climate haven. Subscribe to the Lucid Home Blog, and catch my next post, where I'm going to share my methods for finding a climate haven. I hope this helps everyone moving consider climate risks and avoid dangerous places to live.
About the Author: Lisbeth Kaufman
Lisbeth Kaufman is Cofounder of Lucid Home. She is also an Entrepreneur in Residence at the Entrepreneurs Roundtable Accelerator (ERA). Lisbeth has been working on Climate Change policy since 2010, at the Center for American Progress and as a Senate Staffer focused on energy, environment and Agriculture. She has a BA from Yale, and an MBA from NYU Stern where she was a Dean's Scholar.