What Is a Climate Haven?
Climate havens will be safe places to live for decades to come even as the climate changes.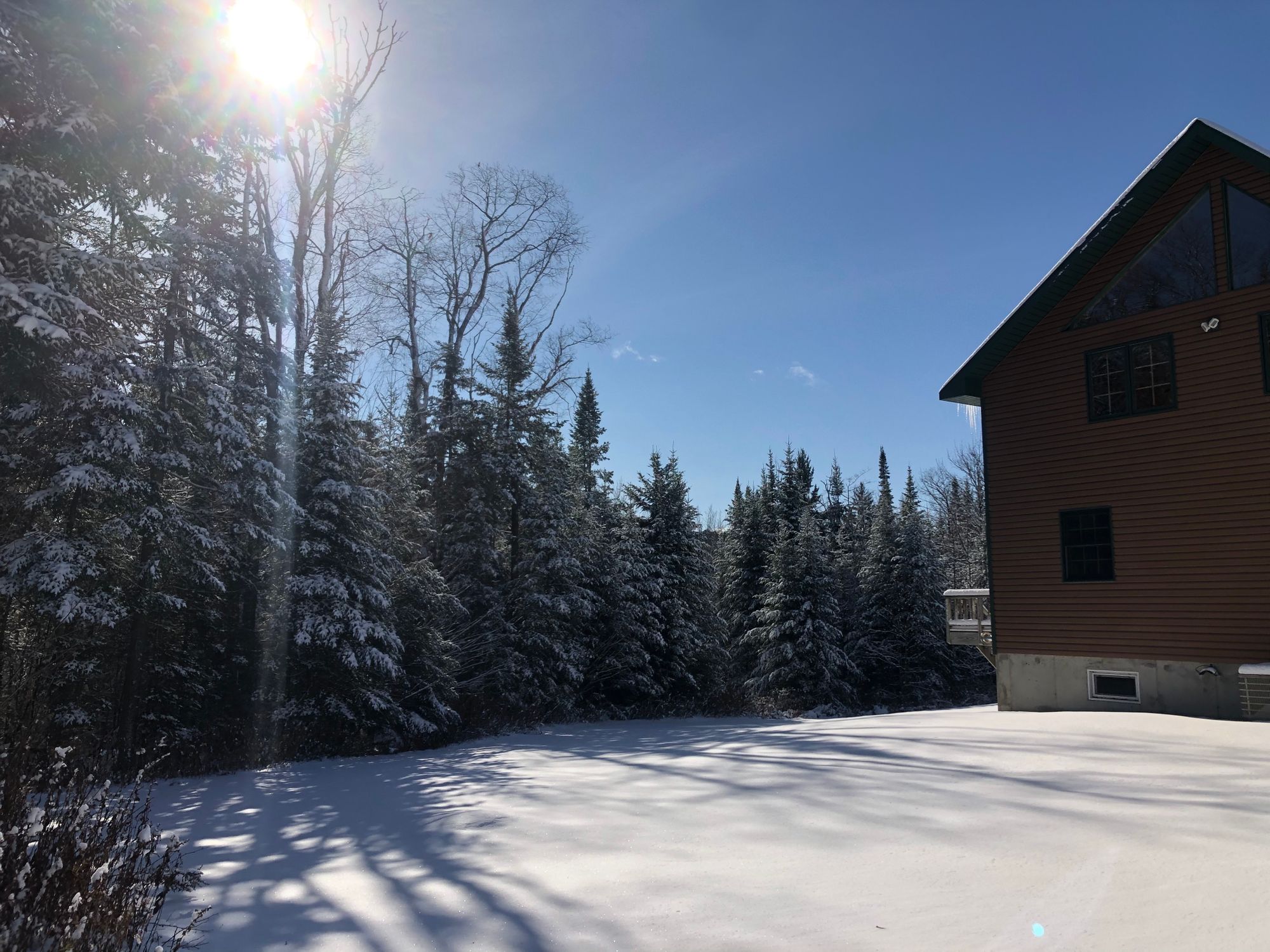 Climate change is already threatening lives and livelihoods. As it gets worse it will make parts of the world and the US unlivable. Even in the best scenario 40+ million Americans homes are at risk of climate catastrophes. The good news is that there are plenty of places to live that have low exposure to climate risks. These places are Climate Havens and they are readily available.
The Great Climate Migration
It's not news that the climate crisis is escalating at a terrifying pace. Sea level rise, inland flooding and wildfires are destroying people's homes and devastating lives all across the country. As a result, the great climate migration has begun. As the New York Times explains,
"Today 1% of the world is a barely livable hot zone. By 2070, that portion could go up to 19%. Billions of people call this land home. Where will they go?"
At the Southern Boarder of the United States, we are seeing South American and Mexican migrants fleeing climate crises. Now people within US are also forced to flee because of climate related disasters. CBS recently reported on American Climate Refugees fleeing wildfire in California. NPR reported recently on how as Americans are "moving to escape climate impacts, town expect more to come."
These climate refugees are moving from a dangerous place to a safe one. The safe places are climate havens.
What is a Climate Haven?
The good news is that there are plenty of places to live in the United States and beyond that will be safe from climate risks. These places are climate havens and they aren't out of reach.
A climate haven is climate-resilient real estate or a climate-resilient region. It's a place or a property that will be low-risk and safe to live in even as the climate changes over the next 30+ years. There are two key elements that make a place resilient: 1) favorable environmental factors and 2)prepared government and strong society.
1. The Environmental Factors of a Climate Haven
A climate haven is a place with low risk of being destroyed by the various impacts of climate change, like:
Extreme heat
Sea-level rise
Inland flooding
Drought
Wildfire
Increasingly frequent hurricanes and tornadoes
Put it more positively, a climate haven is a place that will be comfortable and safe to live in for decades. The temperature will be comfortable most of the year. There will be ample clean available water. Rainfall will be manageable, with little risk of flooding. And it will be unlikely to get so dry as to cause droughts or wildfire. The weather will generally be mild and manageable with few extreme events like hurricanes or tornadoes.
2. Resilience of the Local Government and Community
A climate haven has strong local infrastructure and governance. The government is making investments to ensure that the region can withstand or easily bounce back from any climate related disasters.
In an area with sea level rise or increased inland flooding this might mean zoning that keeps  infrastructure and people out of flood zones. It could mean strong buyout policies for people/businesses located in flood zones. Or it might mean elevating flood-prone essential infrastructure and/or building sea walls to protect vulnerable buildings.
In hot dry areas climate resilient governance could mean smart policies on farming and industrial water use to prevent wasted or polluted water. It can also include investment in water infrastructure, like reservoirs, pipes, dames etc to ensure the water stays clean and available.
In all areas, the government's protection of natural resources is a key. As the EPA's Report "Development of Climate Resilience Screening Index" explains, "protected natural ecosystems are usually better able to recover from acute climate events."
The City of St Paul, Minnesota offers a great case study in excellent government resilience. As the International Institute of Sustainable Development explains, the City of St Paul improved climate resiliency by replacing a crumbling mall with an urban wetlands, Phalen Wetland Park. The restored wetlands have become an effective part of the area's stormwater retention system, serving as natural holding tanks for rainwater and prevent sewer overflow. In addition, they create an attractive natural landscape, have increased local biodiversity and become a popular part of the cultural life of the community.

There's also the societal aspect of climate resilience. A climate haven must have diverse, thriving local economic development with strong social safety-nets, and strong health infrastructure. All of these factors can influence the ability of the community to recover from a disaster
If there is an unexpected disaster, the regions governance and society as described above will have a big impact on speed of recovery.
Climate Havens Are for Everyone
Living in a climate haven means you and your family can enjoy normal, healthy lives without the threat of disaster. You can pursue the things you love even as the climate changes.
The good news is that you don't have to be rich to find a climate haven. You just need to be well informed. Anyone can find a climate haven if you know what to look for.
People in underserved communities in particular can benefit from moving to a climate haven. As the NAACP explains, "climate change has a disproportionate impact on communities of color and low income communities." If your home represents most of your net-worth, a climate disaster will put you into a financial crisis.
More good news: many of the regions in the U.S. that are most resilient have more affordable real estate. Think of northern cities with access to lots of water and cool weather like Buffalo, NY, where the average home price is $140k. Compared to high risk New York City where average home prices are $650k, Buffalo is looking good.
If you can't pick up and move to an entirely new city, at least you can find a safer haven within the region you are in. Flood risk, air quality, even wildfire risk can change dramatically from property to property.
Sign up for Lucid Home to find your own climate haven.
Subscribe to the Lucid Home Blog to learn more about climate resilient real estate.